!
name: Marius
age: 19
sex: Male
straight: I like to have fun...like...whatever
location: Seattle, WA
piercings: I am not a member of Godsmack
tats: 2

!!
drink: It's fun to do...but I don't do it often
drugs: No
smoke: Cigarettes are fucking amazing!!! Of course I smoke...you can't be fucking hard without smoking...If you are grind you fucking smoke!
our government: I like capitalism...it allows me to own more than a shoe...PLEASE RE-ELECT BUSH...America needs him to win, cause if he does he will make the country so shitty that everyone will have to be forced to see how fucking stupid he really is...RE-ELECT HIM!!!
sex: I'm into making out
sex with a midget: Die.

!!!
bands you listen to: Sigur Ros, Interrogation, Asterisk*, Doomsday 1999, Akimbo, Mikaela's Fiend, Teen Cthulhu, Cal Red, The Strokes, The Blood Brothers, Your Colleagues Are Dead, Xiu Xiu, Le Tigre, Peaches
fav. band: (at the moment) Sigur Ros
fav. song: (of all time) Mutiny On The Arc Of The Blood Brothers
fav. lyric *not the whole song dipshit*: (from Fabulous Muscles by Xiu Xiu) "Creamate me after you cum on my lips, fabulous muscles"
best show you've been to: Le Tigre
most recent show: Mikaela's Fiend/The Assailant/The November Group
promote a local band: Your Colleagues Are Dead (cause I am in that band).

Three pictures: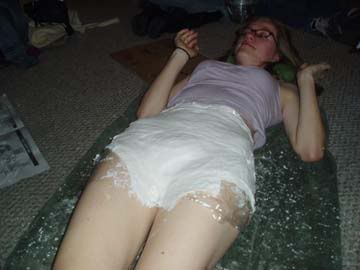 im the one on top of the drumset.


im the one with the badass scarf.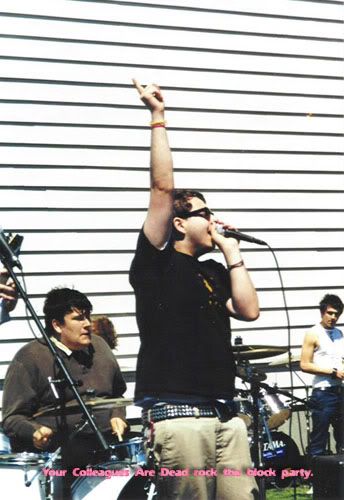 im the one singing.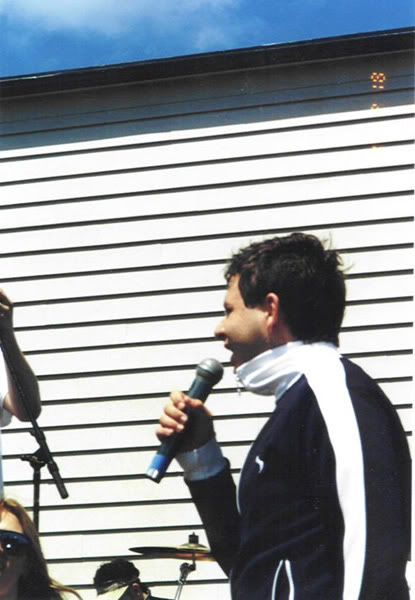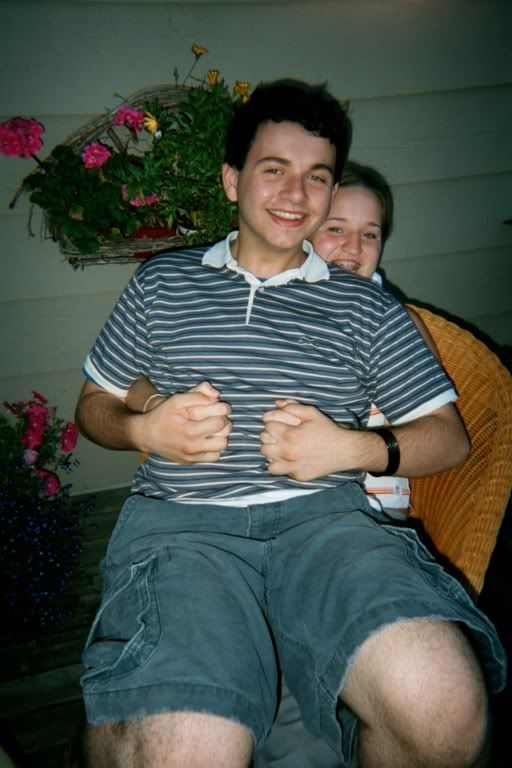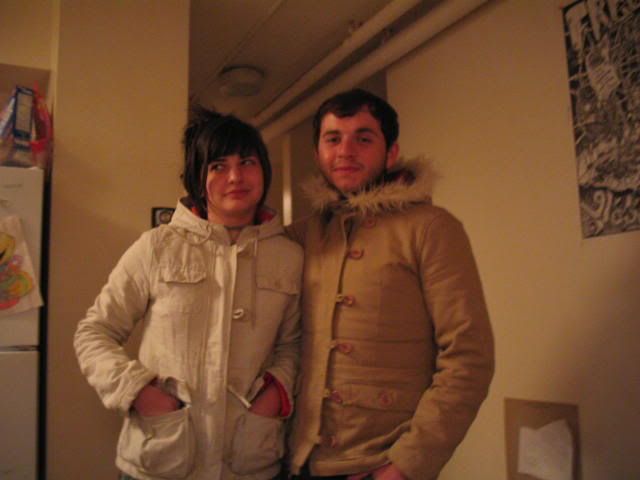 hella pix!